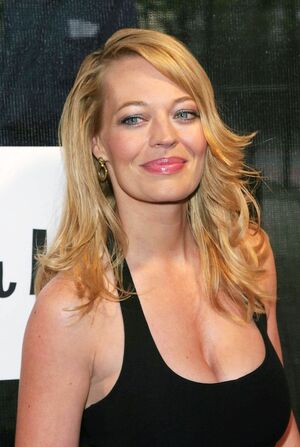 Jeri Ryan (b. 1968) plays Tara Cole in the series Leverage.
Ryan is an American actress who is probably most well-known for playing the character Seven of Nine on Star Trek: Voyager, but she has also appeared in episodes of Matlock, Melrose Place, Dark Skies, The Sentinel, Boston Public, Two and a Half Men, The O.C., Boston Legal, Shark, and Law & Order: Special Victims Unit. She has also appeared in movies, such as Men Cry Bullets and The Last Man.
While being born in Germany, her father was a US resident in the United States Army and both he and her mother were in Germany at the time of birth. Per military regulations, as both parents were American citizens, Ryan would have been given automatic American citizenship.
External links
Edit